A properly maintained vehicle is much more cost effective than one that is only brought to the shop when repairs are needed. When you neglect your vehicle, you're not only paying the price of preventable repairs, you are also paying additional overhead with your money, time, unnecessary stress and inconvenience.
By maintaining your vehicle with us regularly, we can help you avoid those large repair bills and also the hassle of being without your vehicle.
All vehicles have a maintenance schedule the manufacturer recommends that you follow. Maintenance can be scheduled at your convenience and generally consists of services, inspections and part replacements. If you are unsure about what your manufacturer recommends, please ask us.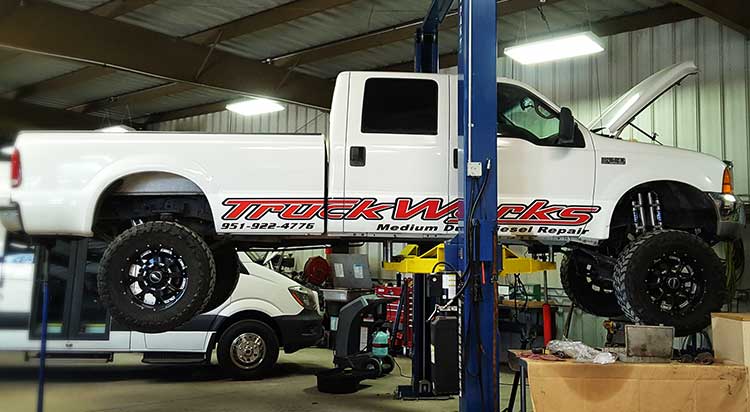 Oil changes are one of the most common routine services that we can perform and should be done every 3 months or 3,000 miles, whichever comes first. Changing your truck or SUV's oil, gives us the chance to also replace vehicle fluids, as well as inspect other systems and possibly prevent future system failures.
Call today for an appointment or to ask about our preventative maintenance programs // 951-922-4776
Light Duty Truck Services:
Factory recommended service/maintenance

Oil change

Fuel system repair and maintenance

Battery and charging system diagnosis and repair

Check engine light

Electrical problems

Engine performance

Exhaust problems

Tires

30/60/90 K mileage maintenance services

Cooling system repair and maintenance

Air conditioning/heating repair

Brake system

Drive train

Emission problems/repairs

Engine repair/replacement

Steering & suspension
We Know You'll Be Impressed Not Only With Our Level of Vehicle Service, but Also With Our Staff and Facilities As Well
We Want Your Business and Are Willing to Earn It